Study In Cambridge
The UK is full of great universities and the University of Cambridge is one of the best. It's particularly good for sciences and there are opportunities to study evolutionary science in all three years. There are lots of myths surrounding applying to Cambridge but the truth is very simple; the University is looking for the best students, who are passionate about their subject and have the potential and drive to do well. If you think you fit that bill it doesn't matter where you're from, what school you go to, what your teachers say or what your friends think – apply! You definitely won't get in if you don't!
If you're interested in studying natural sciences at Cambridge, or elsewhere, read on.
GCSEs, A-Levels & Stuff For Your CV
Choosing what subjects to take at school is very important; if you don't choose the right ones you can shoot yourself in the foot early on! If you are choosing your GCSEs and thinking about studying any science at university, most top universities would favour applicants who do triple sciences (biology, chemistry and physics) and maths (the more the better). Public schools should now be obliged to offer triple science to pupils who want it so you can make a fuss if they don't! There are lots of websites to support triple sciences students for example TripleScience.org. If your school doesn't offer triple science, don't panic - the admissions tutors will take this into account as they don't want your school background to be an advantage or a disadvantage. As long as you do as much science and maths as you can manage you should be fine!
A-levels are much more focused, so if you're serious about science you really need to consider your options carefully. Many of the newer courses aren't popular with the top universities. For science some combination of biology, chemistry, physics, maths and further maths is best. Chemistry is a really important subject, even for anyone planning to study biology. Some people end up doing four or five A-levels; if you're at a school that doesn't encourage that don't worry about it! As long as you do the right ones well you won't be at any disadvantage. If you're choosing your A-levels soon, check out this list of preferred subjects. Getting a place at Cambridge is competitive so you'll need to work hard to get good A level grades.
Whilst at school you should make the most of any opportunity to learn more about science and demonstrate your passion for it. No university will expect you to have work experience in a science lab – that's very rare and difficult to find unfortunately. But simple things can help demonstrate to universities that you are passionate about science and full of potential to learn. For example, if your school has a Science Society get involved, if it doesn't, use your initiative and start one up! Helping to teach younger years science or running a science club for them can be great fun too. There are also ways of doing your own science projects at school. For example the British Science Association runs award schemes for different ages where you work on your own project with a mentor to help you with problems
You could also enter the British Biology Olympiad. Not all schools enter, so if yours doesn't why not try and organise a team yourself and get your biology teacher to help? There are physics and chemistry Olympiads too in both Britain and Ireland.
One of the simplest things you can do is just to read around your school studies. There are lots of great popular science books about which don't really seem like work when you're reading them. This website is a good place to start too! Have a mooch about and find stuff you find interesting.
Your school should have a careers advisor: if they don't or if your careers advisor doesn't know much about science ask one of your teachers for advice. If that fails, go to the admissions website for your university of choice and read their advice.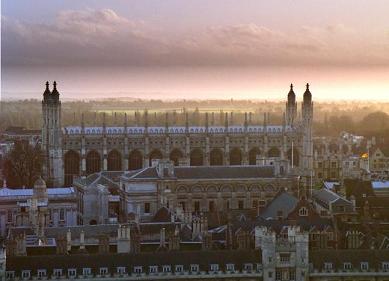 Choosing a university can be tough. You have to spend at least three years there, often away from your family and school friends. That can be exciting though too, your undergraduate years can be the best three years of your life. So how do you choose where to go? That obviously depends on your personal preferences and to be honest, you'll probably have a great time and get a good education at most UK universities. Draw up a list of places you might like to go and read up about them online; all universities will have websites about admissions, student life and student societies. The best way to decide if you can live somewhere for three years though is to go and see the place! Universities hold open days where you can tour the facilities and city and hear talks about what it's like there, all free of course. Cambridge does the same; you can find out about our open days here.
Cambridge University is a great place to study. It's a great experience to be following in the footsteps of some of the most famous scientists to have lived. The teaching facilities are excellent too, the university has it's own museums and botanic gardens, modern teaching labs and excellent lecturers.
The city itself is beautiful, full of fantastic old buildings and open greens and parks. When you're not studying you can relax by the river, or go punting up and down it, or you can go out and enjoy the many hundreds of pubs which range from the good old fashioned fire-place and a pint of ale pubs to trendy, sleek modern ones. Like any city Cambridge also has its fair share of clubs.
There are a few things that make Cambridge different from other universities. One is that it is a collegiate university. That means as well as being a member of the university you become a member of your chosen college (the chosen college of Darwin, and the people who built this website was Christ's College). The College is where you live and eat, it provides your accommodation and that's where a lot your time is spent. Colleges range in size but are all small compared to the University as a whole! This means it's really easy to get to know people and make friends. You can get involved in lots of sports teams and things even if you're a beginner, and really make the most of your student years. Being part of a college is great as they have a real family atmosphere. All the colleges have open days so you can come and see them for yourself. If you can't decide, come to Christ's! It's strong academically, great fun, top of the alphabetical list of colleges and it was formerly home to John Milton, Charles Darwin, CP Snow and Ali G.
Lectures, practical classes and exams are arranged by the University and its departments, so you get the same education regardless of your college, plus there are university clubs and societies too in case you want to take your hobby to a higher level.
For some reason many people seem to think studying at Cambridge is more expensive, but this isn't true at all. You pay the same fees as anywhere else and because the Colleges provide accommodation the rent and utilities bills are less expensive. So it can actually be cheaper!
Natural Science at Cambridge
The way sciences are taught is also different at Cambridge than at most other universities. You'll apply to do the Natural Sciences Tripos (NatSci) which includes biology, chemistry, physics, maths and geology. You can say in your application if you're more inclined to study biological or physical sciences and they take that into consideration during your interviews. You can read about NatSci here.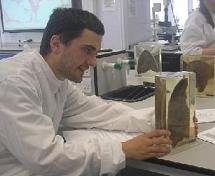 Once you start, you have a lot of freedom to study different sciences. You might think of yourself as a biologist, but you can still take lectures in chemistry or physics and everyone has to do a bit of maths. This way you get a broad base for your science career to progress from and you also see how the different sciences interact (just like Darwin saw). The other great thing about not choosing your final subject before you start is that many subjects at university level are very different from what you'll do at A-level; you might start out thinking you want to do one thing, but realise during your first year that you're more interested in something else. NatSci gives you that opportunity to try-before-you-buy and change your mind if you want to. As you progress through the years you can focus down on specific areas until in your final year you do one subject (though this has options in it too usually).
If you're interested in evolution for example one of your first year options is a course called Evolution and Behaviour; it's a great course! very interesting, wide ranging and with lots of hands-on learning.
In your second year evolutionary biology is covered in a number of courses including Geology, Animal Biology, Ecology and Plant Sciences. In your third year Zoology, Plant sciences and Geology all have strong evolutionary components. You can find out about them through the NST website above.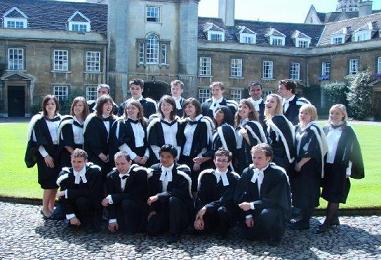 Applying to Cambridge is much like applying anywhere else. You have to fill in a UCAS application (your school will help with this) naming Cambridge as one of your universities, and your chosen subject. Later you can give your choice of college or you can make an open application and leave it to the University to assign you a college.
Shortly after that you have to fill in an on-line Supplementary Application Questionnaire (SAQ). The SAQ is designed to make sure the University has the same information about everyone, and allows it to ask extra questions that don't appear on the UCAS form, such as what topics you did in your school exams, what marks you got in your AS levels. This makes the process more fair as everyone starts at the same level.
Your UCAS form and SAQ will then be sent to your chosen or assigned college. If they like the look of you they'll invite you to an interview sometime in December (and nearly all applicants are invited for an interview). The interviews are really important for both you and the university. You'll be asked about what you enjoy doing, why you like science and want to study it at Cambridge and you'll often be given an opportunity to talk about things you mentioned in your personal statement. This is your opportunity to show off how passionate you are and how much you want to learn about science!
Your interviewer will also set you problems to think through. You're not supposed to know the answers to these straight away! You'll be given clues and hints to help you work out the answers using what you know about the subject. These questions are designed to see how you think and approach problems, not what you know. They can be tough sometimes but if you keep calm and think you'll be fine!
In January you'll hear whether or not you've been made an offer. If you have then you just have to go off and get the grades they ask for! Some people are entered into what's called the pool. The pool is for applicants who are good enough for the University, but the college they applied to doesn't have room for them. Other colleges will get your application and the notes on your interview and might then make you an offer. This means you effectively get two bites of the cherry!
All the information you need is on the university admissions page;
have a good read through that if you have any questions. You might see commercial companies or books offering advice on how to get into Cambridge; avoid them like the plague unless they are endorsed by the university (which none of them are). They're often inaccurate and anyway, you want to pay for stuff you can get from the admissions office for free!
If you have questions or want more information about what it is like to study Natural Sciences at Christ's drop an email to the Director of Studies who will be delighted to answer your questions.
Written by Stephen Montgomery